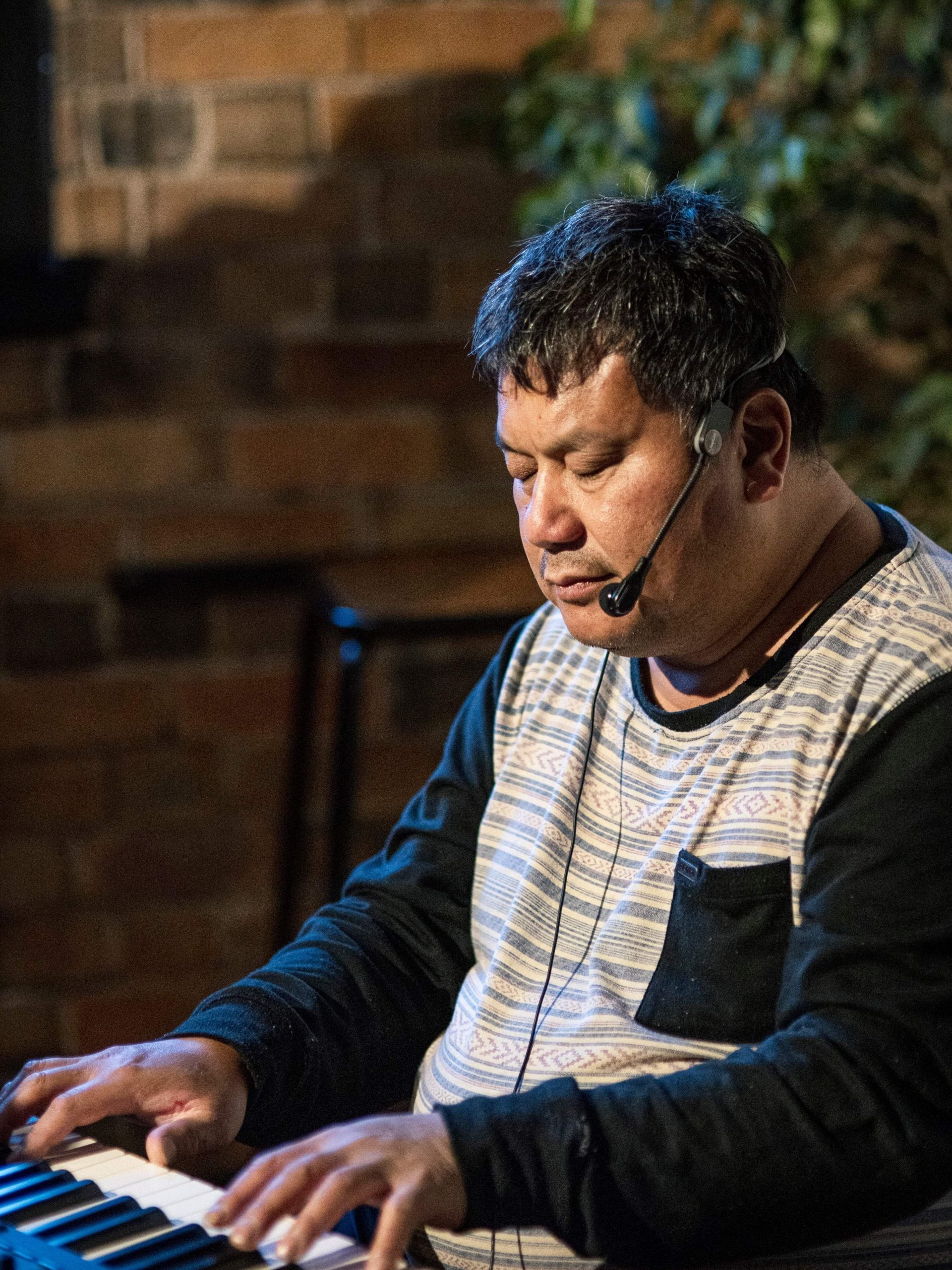 For David's Last Seen image, he pictures a mosaic of all the different experiences in his life including the different smells and tastes. "When I was young I did a lot of bush walking so I remember those fresh smells of trees, the fresh air from the countryside and the sound of running water and hearing heaps of people talking. There was the food, the BBQs and then when I played sport, the distinct smell of Deep Heat. Also sitting on the deck doing nothing and now that I am a musician, being in a concert playing my music and people enjoying it and that's part of what I have been able to achieve coming to Australia. That is why I love Australia. You just don't know how lucky you are until you're not, you have to take advantage of it. All these sounds, told me that I have come to a good life here in Australia."
David was chosen to come to Australia while his best friend from the orphanage was picked to go to America and unfortunately his plane crashed and he died.
David remains so grateful for the opportunity to come to Australia and hasn't forgotten after all these years.
David says his right eye may have been damaged by war where there was some light perception. He said he used to be able to see light and day until an accident playing blind table tennis removed some light perception. David's left eye is artificial.
David says he doesn't remember sight at all although there were reports he did have sight once. He says he sees it as a positive as "what you don't know you don't miss". David has just glimpses of the past in Vietnam but more from what he says he felt at the time; he and his friend climbing trees to eat bananas which were delicious and standing outside the gate of the orphanage mucking about. He also has a faint memory of seeing a doctor at what he later recognised was a hospital after a visit to a hospital in Australia soon after arriving in 1975 age 7, both had the same distinct smell.
His memory of the flight to Australia is the sensation of rolling around on the plane floor, excited and clambering everywhere. After that he spent time in a children's orphanage in Allambie in Sydney where the first thing he loved was listening to music. He was given a radio and would listen to music all the time. David moved to Melbourne where he spent a lot of time at boarding school and with foster families. He then moved to Brisbane in 1993 as an adult and has lived here ever since.
David always had an interest in music and chose sport when he was young. His sporting achievements include playing goalball for Australia in the 1986 and 2006 World Championships. He also played many cricket series until 2013 when he returned to music. During this time he worked in IT, smaller jobs and would fundraise in order to play and travel for sport.
David Truong is today a singer, songwriter, piano and keyboard player. He has created two albums under his stage name Ambition Road which is available on iTunes, Spotify and all the other major streaming platforms.
Artist
Dylan Jones
Dylan Jones' artworks vary in subject matter from show to show, but regardless of what he chooses to depict there always remains an interest in colour, composition and the simplification of form. The images and objects Dylan creates have a relationship to the history of art but more so to everyday life. Working 'en plein air' and with models in the studio, Dylan's practice is inspired by a variety of people and places, all rendered with gestural and energetic marks.
Recent prizes include:
2021
Finalist – Byron Arts Magazine Art Prize
Finalist – Waverley Art Prize (Sydney)
Finalist – Brisbane Portrait Prize
Finalist – Georges River Art Prize (Sydney)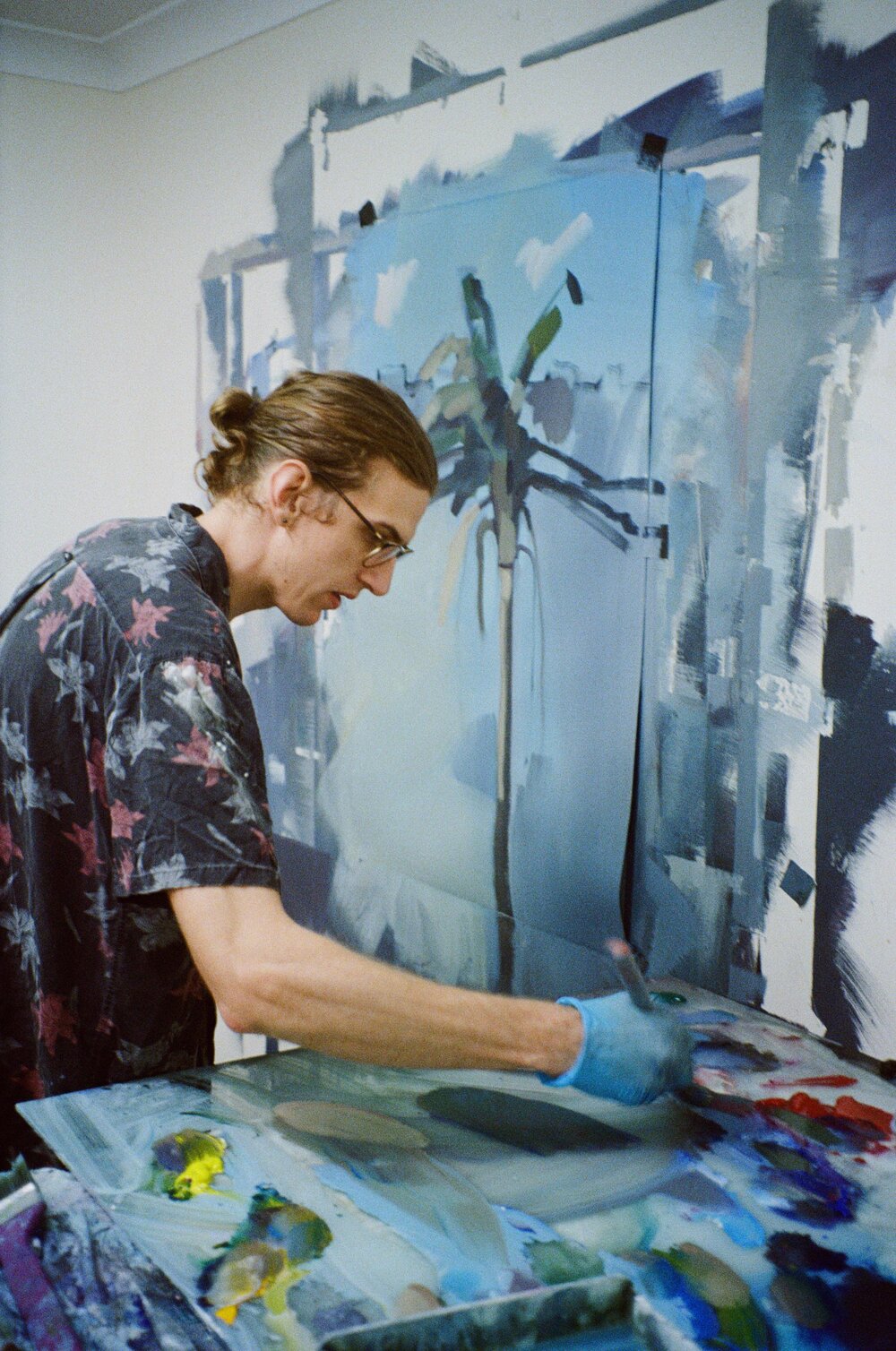 Composer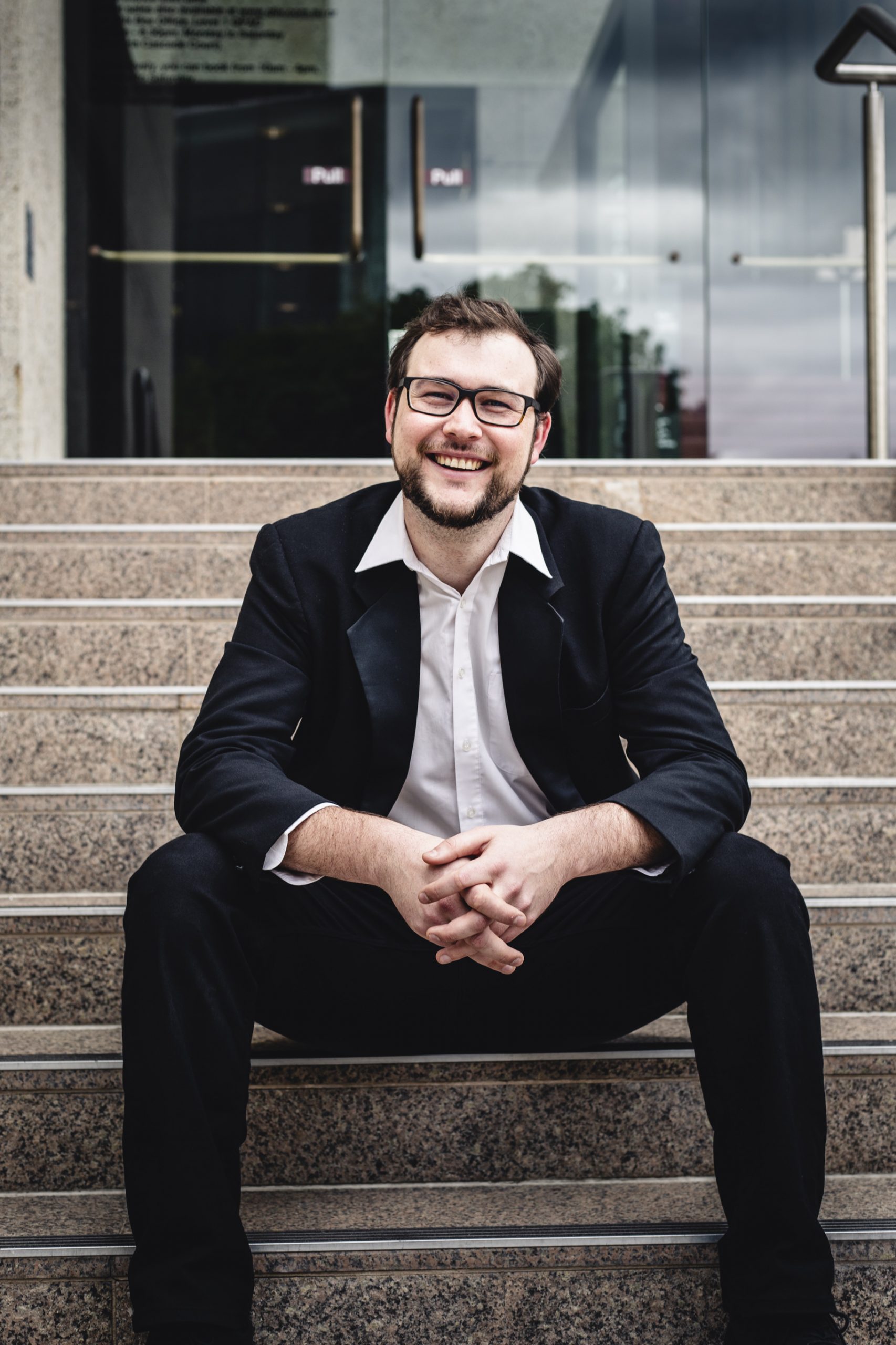 John Rotar
John (b. 1995), described by Limelight magazine as a 'young, talented and innovative composer', is an up and coming composer and conductor based in Brisbane, Australia. Growing up in a musical family, John's passion for music started at an early age, after starting piano at age six John turned his hand to composition at eight and at twelve had his first orchestral work performed by the Bundaberg Youth Orchestra. Since then John has had over 115 works commissioned, recorded or performed, including by the Queensland Symphony Orchestra, Melbourne Symphony Orchestra, Camerata – Queensland's Chamber Orchestra, the Australian Youth Orchestra, The Australian Voices, Southern Cross Soloists, Queensland Ballet Academy, Expressions Dance Company, Flinders String Quartet, Queensland Youth Orchestras, UQ Symphony Orchestra among many others.
John is also an active performer, he is the current Artistic Director and Conductor of The Australian Voices as well as the organist at the historic All Saints Church in the CBD of Brisbane. While not actively producing large numbers of decibels or scribbling on manuscript paper John can be found painting almost inappropriately vibrant abstract art on as large a canvas as he can find or zealously sipping on a glass of red wine.