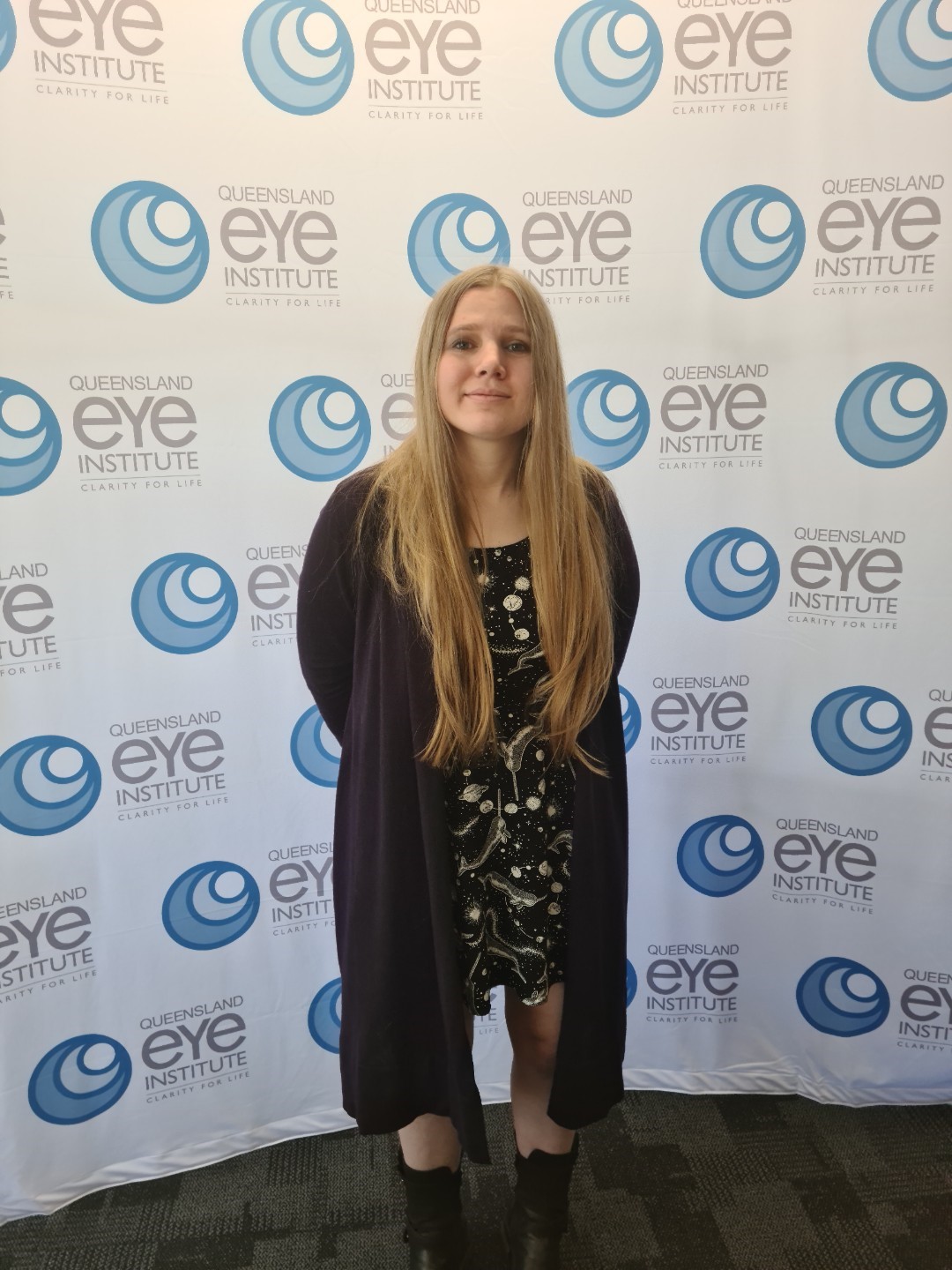 During her childhood Eleanor, along with her parents and older siblings would visit their farm every two weeks near the Murray River. "We didn't have electricity and our philosophy was that you had to earn your keep. Cutting wood, feeding and corralling the cattle as well as fixing the fences was done on every visit." Moving closer to Brisbane for high school to avoid the daily three hour commute meant selling the farm.  As well as these happy memories, Eleanor holds dear three specific Last Seen images.
Eleanor's sight started to deteriorate as she was reading Harry Potter and the Philosopher's Stone at 11 years old. As Eleanor wasn't good at reading, her parents had encouraged her to try again with the first novel of the J. K. Rowling series which had become immensely popular. Eleanor explains, "I could see fine until I was 11 years old with perfect vision. One night, in my bedroom, I realised something was wrong and I called out to my Mother, yelling that the text on the page was too blurry. I was filled with confusion and over the next two weeks my vision deteriorated beyond the point of being able to read Harry Potter and the Philosopher's Stone. It took six more months for my eyesight to become what it is today." She remembers reading on a quiet night in her bedroom on a purple, Winnie the Pooh doona, that featured Tigger. She later watched the movie describing it as "one of the most beautiful films, full of wonder."
As her sight was going her parents wanted her to see as much as possible before Eleanor could no longer appreciate the visual beauty in the world around her. The three went travelling to lots of different places. Her two distinct images are of when they took her to Sea World and to Canberra, to the National Museum of Australia, the art gallery and Floriade.
At Floriade, Australia's biggest celebration of spring, Eleanor remembers seeing fields of flowers. In particular, the colours of red, orange and yellow from thousands of vibrant tulips. She can no longer see red. The smell was of a fresh winter morning, brisk and crisp air with a slight chill. She describes how there were plenty of people in the gardens, mainly older couples talking about flowers. There were also swans making a horrible noise and a black swan that they had fed bread to and promptly bit her and her mother's hand. Eleanor is a bit weary of going near swans now.
Eleanor has Leber's Hereditary Optic Neuropathy (LHON) which means she has 1% or 2% vision depending on the day. Today Eleanor can see the world as a very blurry watercolour painting, which lacks any significant detail. She can read anything that is an inch high and font over 60. As she explains, she is legally blind. Eleanor uses her memory, voice assistants, magnifiers and screen readers in her daily life.
Eleanor studied a BSc and completed a dual major in Bioinformatics at The University of Queensland. She is now a Senior Developer at TalkVia and was involved in Last Seen in 2019 as part of the team that did the voice over and created Soundscape.
Eleanor has an interest in genetics due to her eye condition and fell in love with computing at university. In her free time she focuses on coding to improve her skills. She is committed to providing a better customer experience with technology; fixing and repairing what would be discarded. She is passionate about moving away from a throw-away society.
Artist
Naomi White
Naomi White loves working with light and the way it changes a vista throughout the day. The different shadows and patterns it makes and the way it can completely change colours from one moment to another depending on the time of day or even the season you see it in. She has a documentative approach but one that looks for an emotional reaction rather than a rational response. She likes to inspire audiences to reconsider their perceptions of the natural environment, from the intricate details that imprint the land, to grand and larger views that command our attention.
Naomi hopes that her works elicit a sense of engagement, connection and wonderment, and allow for viewers to marvel at and sensitively consider the world around us. White has held numerous solo exhibitions around Australia and shown in various art prizes such as the Wynne, John Leslie Art Prize, Tattersalls Art Prize, Mosman Art Prize, Fleurieu, Calleen, and the Brisbane Portrait Prize.
Composer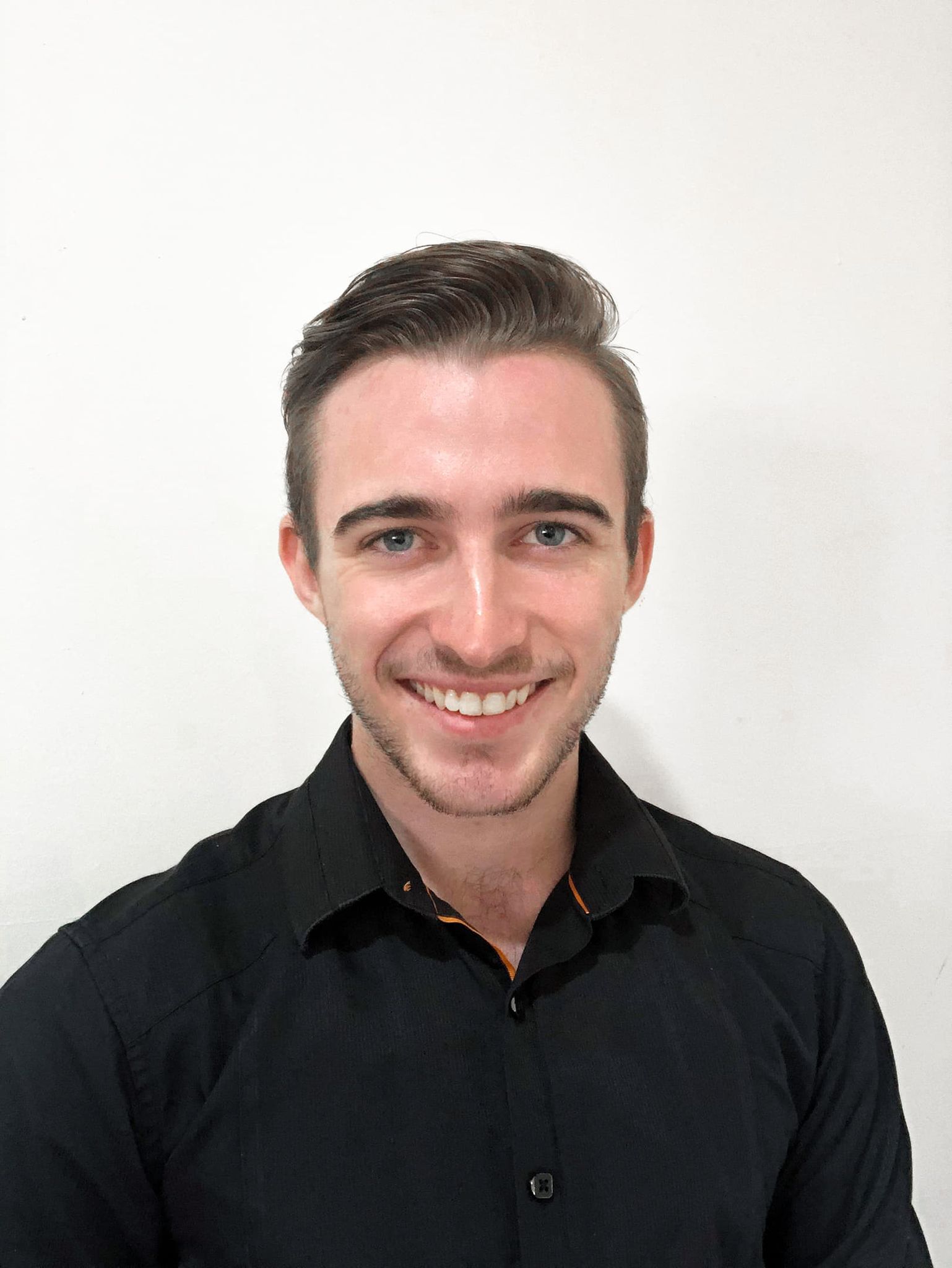 Hudson Beck
Hudson is a third-year composer at the Queensland Conservatorium, Griffith University (QCGU) studying the Bachelor of Music program under his teacher, Gerardo Dirié. Since beginning his degree in 2019, he has composed over 20 original pieces for a variety of ensembles including string quartet, big band, and symphony orchestra. Some of his most notable pieces include, Sunscapes, Moon Voyage, Ships in the Sky, and End of an Era.
Hudson's career as a composer began by winning the Queensland Music Festival's composition competition three years in a row from 2016-2018 in which he scored 5 films made by Griffith Film School students. Since then, he has embarked on several musical projects including writing the score for the QCGU acting school's performance of Mr. Burns – a Post Electric Play, becoming the musical director for his self-formed event band, MINT, and starting his own engraving and music preparation business, Hudson Beck Music Services.
Hudson is currently working on his first commissioned work for the Queensland Eye Institute's Last Seen showcase concert and will be performed by the Queensland Youth Symphony in April of 2022.