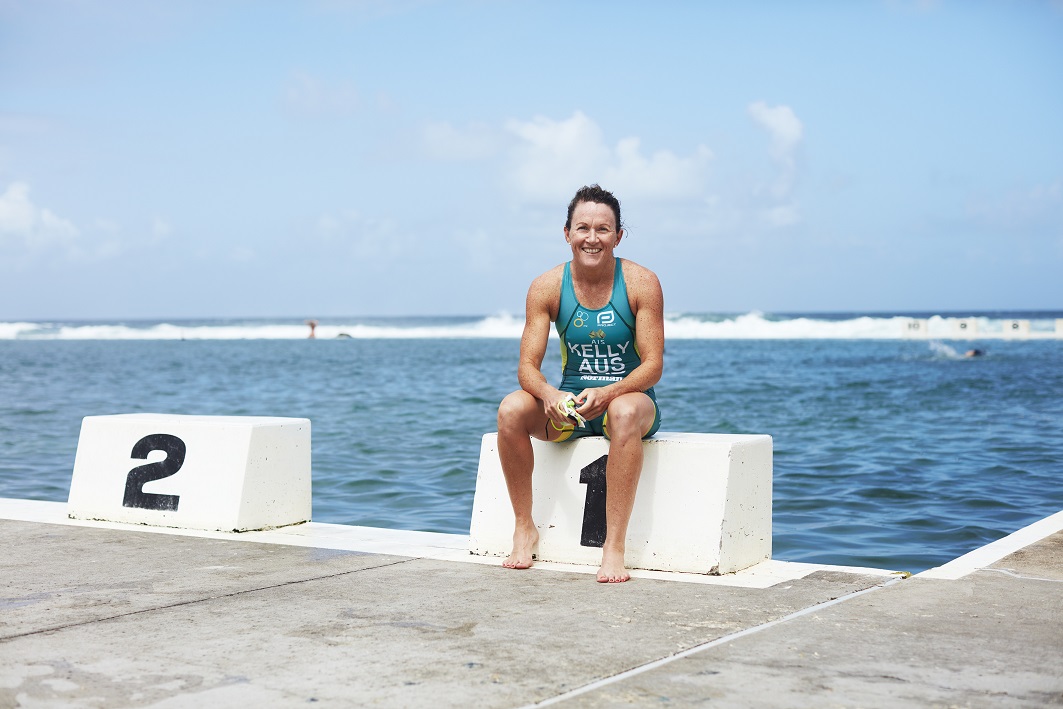 Katie Kelly OAM was born with profound hearing loss which was detected when she was 5 years old. As a child, Katie explains that it took her several years to adjust to wearing hearing aids and would often throw them in frustration and adjusting to the required speech therapy. "As a young child, I wanted to blend in. I struggled to accept my hearing loss and having speech therapy. Over the years and in my high school years, I worked hard to keep up with my peers as I didn't want to be left behind. It would also take me many years right through to adult life, to not to feel that I wasn't good enough or feeling like I wanted to hide my hearing loss and hearing aids."
Her drive to succeed has never abated and at age 40, Katie won a gold medal at the Paralympics in Rio de Janeiro in 2016 with severe vision impairment.
The specialists then, were unsure of the cause of Katie's hearing loss until she started losing her sight while at university, at 22 years old. She was then diagnosed with Usher Syndrome, a genetic condition causing hearing and eye-sight loss. Katie had Retinitis Pigmentosa and this explained the reason for her hearing impairment.  Katie was determined not to let Usher Syndrome hold her back and used this diagnosis as a catalyst to lift another level in terms of living a full life.
Katie grew up in a country town in Northern NSW, Casino, where sport was big part of her childhood and then attended boarding school in Toowomba which opened up another world for her. After studying at Griffith University, she held various high profile sports marketing roles across. It was at 39 years old that Katie's Ophthalmologist declared she was legally blind. Although she knew from 22 years old, she would lose her vision, the confirmation that her eyesight was now less than 10 degrees was confronting. Determined to continue maintaining her active lifestyle in running and triathlon, Katie reached out to Triathlon Australia to find out how she could continue doing triathlons. During that phone call she was asked if she would be interested in competing as a vision impaired athlete for the Rio 2016 Paralympics. Her life took a dramatic change, as within 18 months she went from being a recreational triathlete, working full time, to a full time high performance athlete and would go on to win the Gold Medal, Australia's first Para-triathlon medal at the Rio 2016 Paralympics where the sport made its debut.
Katie's last seen moment is  at Merewether Baths in Newcastle. When Katie worked for Newcastle Jets, she would often swim at Merewether Baths, the largest ocean pool in the Southern Hemisphere. Katie describes it as a spiritual place and a beautiful spot. She remembers the salt on her skin, the warmth of the sun on her back and the waves that would flow over into the pool. At the pool, she remembers many swimming in the other lanes as well as children playing in the bather pool and people sitting around the baths, chatting and relaxing near the ocean baths. The last time Katie was there was just after Rio in December 2016.
Katie adds, "Most people who can swim will rely on the black line in a pool, and in the ocean baths at Merewether there is a line but it is very hard to see. With my limited, tunnel vision, I had to look up more and I would rely on the bath's side wall as a reference point. The last swim I had there in December 2016 I had the realisation that soon I would not be able to enjoy lap swimming in the baths as it with very limited vision I was struggling to swim in the ocean water. My days of swimming autonomously in that setting would be a challenge. Losing your sight, you start to lose access to certain things and it can wear you down knowing that reality. But I am a believer though there's an opportunity wherever you are and for me I would find another way to enjoy the ocean or lap swimming."
Describing her vision impairment, Katie compares it to looking through a small telescope or the lens of a camera. It is a tunnel vision, where she can see clearly what is immediately in front of her but has no peripheral vision and cannot see at night. Katie uses a cane and the help of a guide to navigate in her daily life.
Competing in Para-triathlete, Katie a Paralympic Gold Medalist, a 2x Paralympian (Rio and Tokyo), 2x World Champion as well as an Ironman finisher and multiple marathon runner, Katie is passionate about sport and its benefits of inclusion and integration both for the individual and the community. She has a strong sense of giving back and using her experience to help and educate those who are vulnerable. After competing at the Rio Paralympics, she founded Sport Access Foundation providing a grant for young Australians with a disability. The Foundation focuses on removing barriers while creating opportunities to enable these individuals access to sport at all levels including the Paralympics.
Katie is Ambassador for Inclusion Awareness, NextSense, Inclusion Solutions and Usher Kids. Katie is also on the Board of Sport Access Foundation and Deaf Sports Australia and is the Co-Patron of 2022 Australian Deaf Games.
Artist
Tracie Eaton
Tracie Eaton is an Internationally-renowned Australian artist with her gallery and public studio located in Marina Mirage on the Gold Coast, QLD, Australia.
Tracie is often referred to as a 'Celebrity Artist' following her exclusive 3-year commission to create bespoke artwork for Oscar's nominees & winners, with an impressive list of Hollywood a-listers, such as Brad Pitt, Leonardo DiCaprio, Bradley Cooper, Tom Hanks, Anthony Hopkins and Charlize Theron (to name a few) owning a Tracie Eaton Artwork.
Additionally, in 2021 Tracie Eaton has been recognised by GAA as one of the Leading & Investable Contemporary Artists worldwide and included in their publication for distribution to art shows, galleries, collectors and art museums around the world.
The high demand for Tracie's art has led to a wait list for both commissions, and to attend her sell-out, invitation-only events and exhibitions.
Tracie's painting style is unique with her creativity knowing no bounds.  Her luxurious artworks are bold, textured with loose form & brush strokes, and has been described by curators as 'passion-art' – "everyone who sees it loves it".
For more details visit tracieeaton.com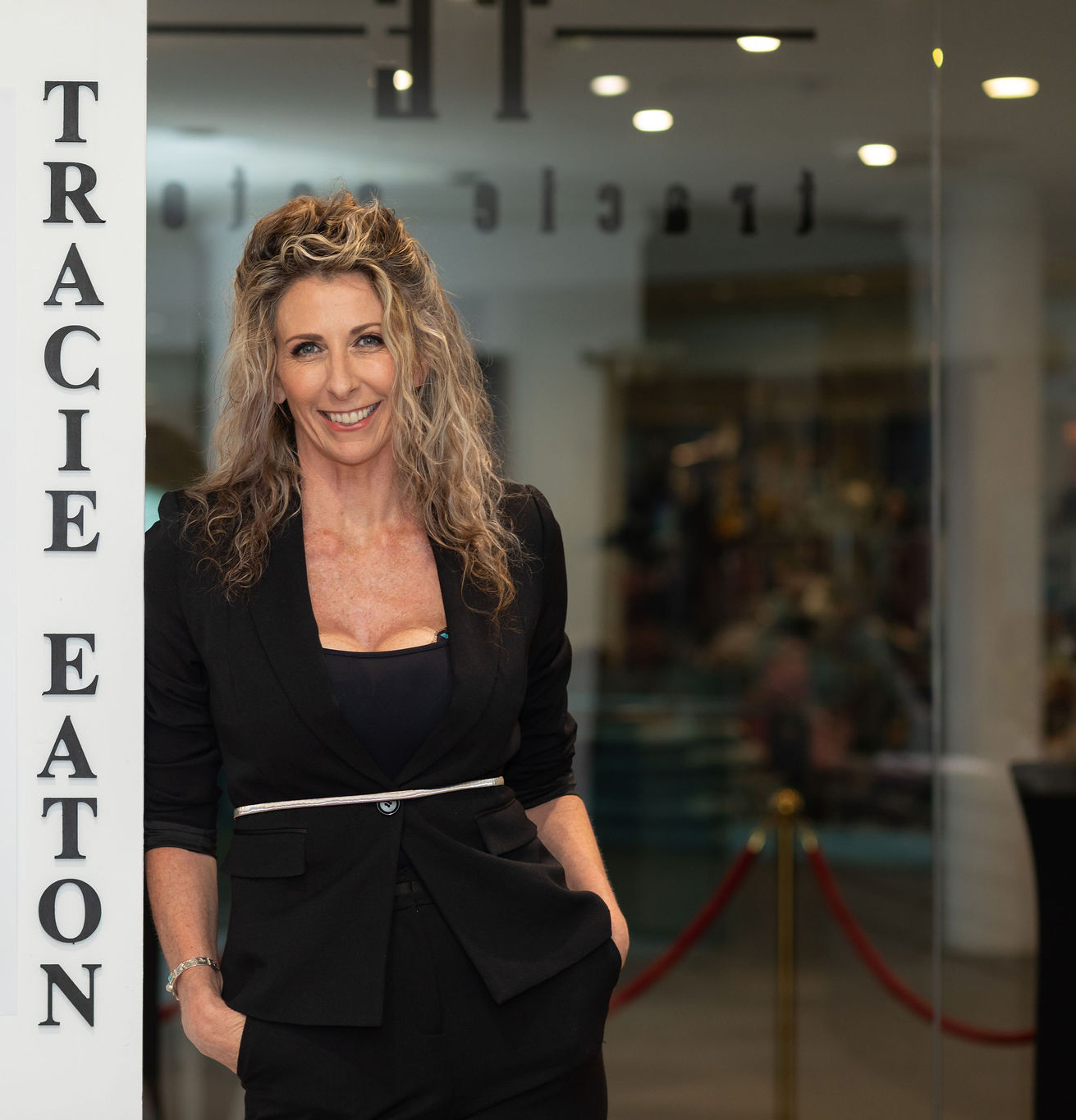 Composer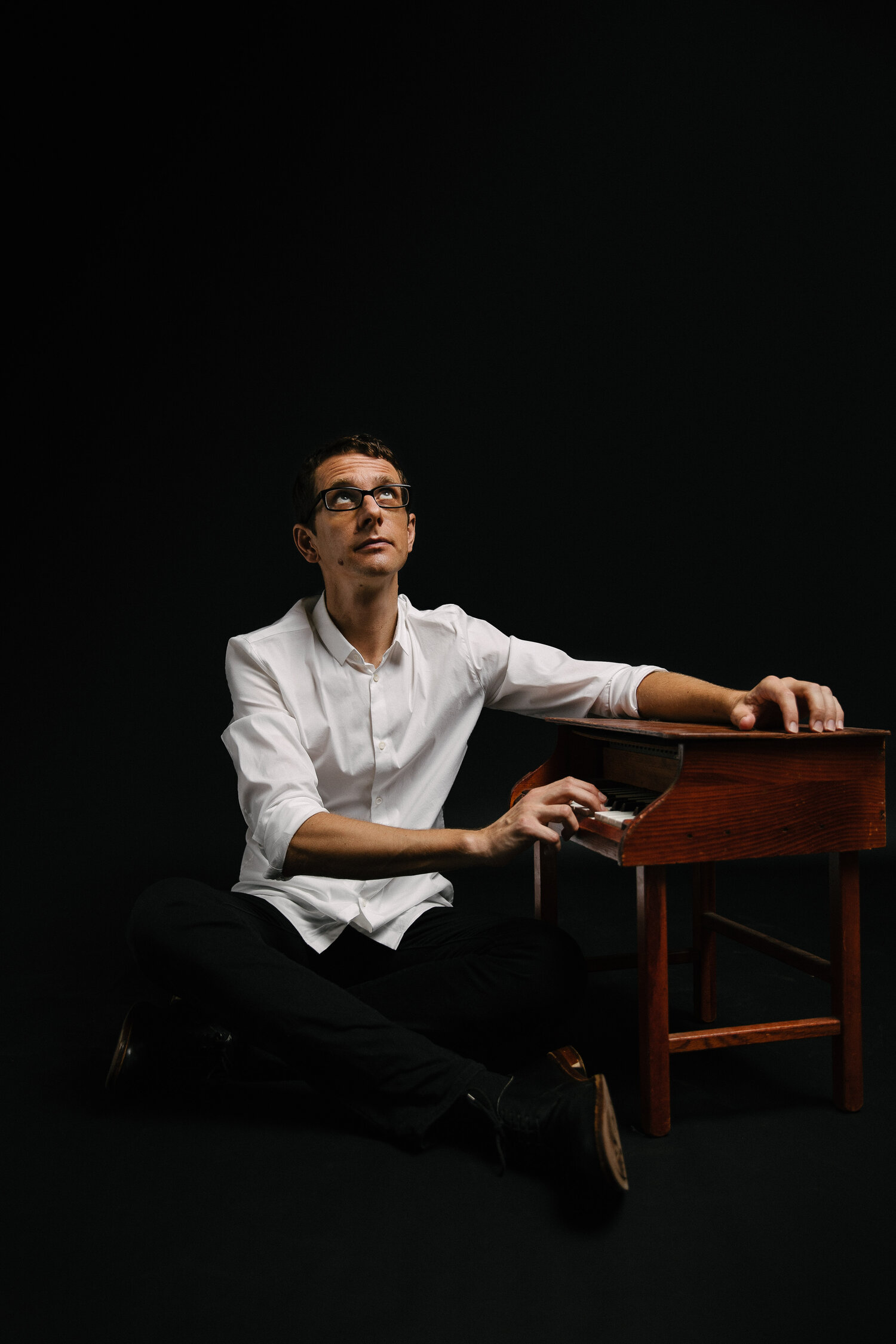 Steve Newcomb
Steve Newcomb is an Australian pianist equally in demand for his unique touch on the piano and detailed composing and arranging style that explores a realm shared by jazz and new music. He maintains an active solo career and shares the stage with a multitude of artists, performing in various styles, making "music in a knotty zone where Thelonious Monk meets classical music" (Sydney Morning Herald).
Steve has written for a wide array of musical artists, from Ben Folds, Augie March, and The Panics in the pop world, to the Australian Chamber Orchestra, Sydney Symphony, and Adelaide Symphony Orchestras in the classical world. He leads his own ensemble, the Steve Newcomb Orchestra, a chamber jazz project realising original works jazz trio with strings, winds, harp, and voice. The debut album "Caterpillar Chronicles" was released in 2013.
As an arranger, Steve has worked with numerous artists and organisations, and is sought after for his exploratory and "lavish" style (Sydney Morning Herald). Steve has collaborated frequently with Australian vocalist Katie Noonan as arranger and composer, including on the ARIA award-winning album First Seed Ripening (2011), the acclaimed circus cabaret LOVE SONG CIRCUS (2012), the albums Transmutant (2015), and With Love and Fury featuring the highly regarded Brodsky Quartet (2016).
Based in Brisbane, Steve is Senior Lecturer and Head of Jazz at the Queensland Conservatorium Griffith University. Steve completed both his Master of Music and Doctorate of Musical Arts degrees at the Manhattan School of Music as a student of Kenny Barron, Garry Dial, Dave Liebman, Phil Markowitz, Mike Abene, Manny Albam and Jim McNeely.