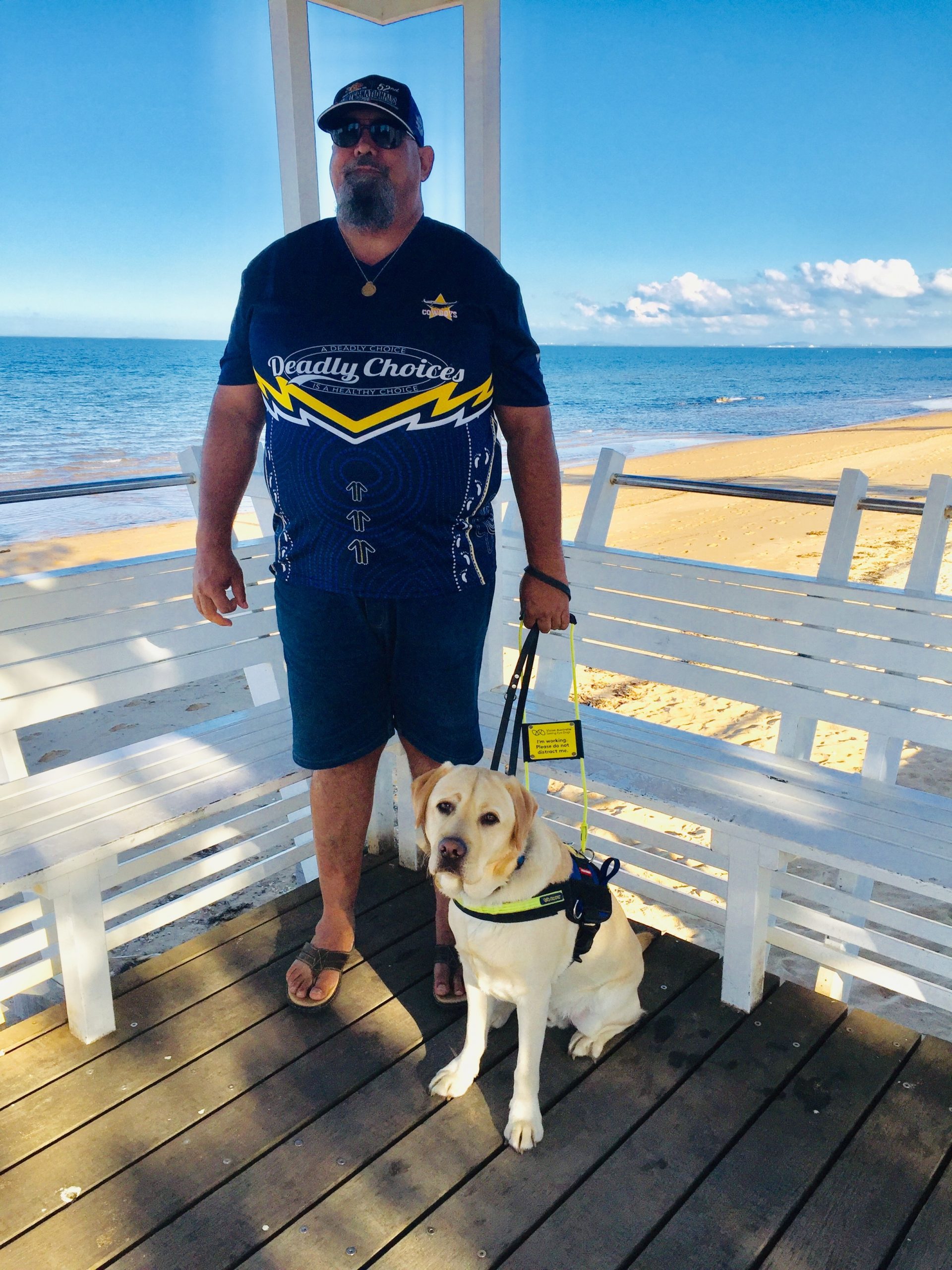 Alan's people, the Butchulla people are the Traditional Owners of K'gari (Fraser Island). Born with glaucoma, astigmatism and cataracts, Alan has never been able to see clearly. With less than 2% vision in his right eye, Alan relies on his Seeing Eye Dog Ollie and his electronic assistant, Siri.
When asked about his vision loss, Alan says as a young man there was a stigma attached to having a vision impairment, and opportunities for him, and people like him, were few and far between. It's only since reaching adult-hood Alan has truly embraced his vision loss.
Alan's last memory is of a construction site for Expo 88 in Brisbane, when he was a teenager, not surprising given his love of heavy machinery. It is this memory that artist Michael Connolly has painted in the centre of the canvas with two dolphins, two barramundi and two turtles in the border.
Alan still loves earth moving equipment and it's the smell and sound of construction that excites and warms him. Alan enjoys doing woodwork and woodturning twice a week donating the bowls he creates.
Experience the immersive artwork soundscape:
View artwork
Michael Connolly is an Aboriginal artist and craftsman from Charleville, south west Queensland. He is a descendant of the Kullilla Tribe from the Thargomindah and Eulo region on his Father's side and from the Muruwari People from Goodooga and Brewarrina region of north-west New South Wales on his Mother's side.
Since 1996 Michael has worked full time with his wife, as Director and Owner of Dreamtime Kullilla-Art based on the Redcliffe Peninsula. The retail shop and gallery specialises in authentic Aboriginal art, craft and bush tucker and is sold across Australia and the world. All sales directly benefit the artists and their communities.
Michael is passionate about promoting and raising awareness of Aboriginal culture and its people out of his respect for the deep richness of diversity of Aboriginal and Torres Strait Islander histories in Australia.
View artwork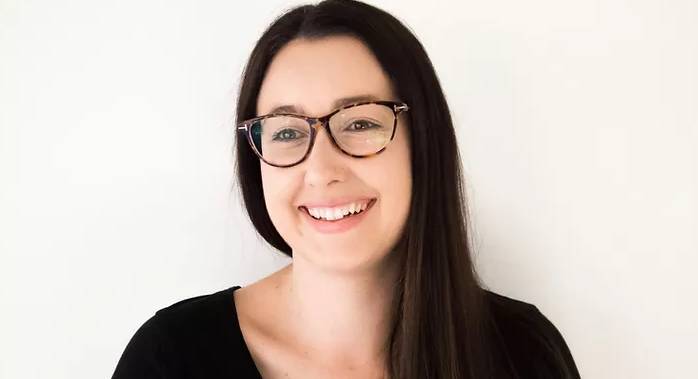 Lisa Cheney
Lisa Cheney is an Australian composer of acoustic and acousmatic music, hailing from Queensland and now living in Melbourne. Her music communicates through varied styles which often explore notions of connection and authenticity through fascinations with the 'edge' of beauty, expression, poeticism, fragility, delicacy, resonant space, pacing, light and dark and atmospheric soundscapes. Cheney's work has been described as 'atmospheres of unfathomable spaciousness' (Partial Durations), 'melodic slivers with plaintive intensity' (The Australian) and 'fantastic and frightening in its detail and colour' (Resonate). Her body of work incorporates orchestra, chamber, voice, acousmatic collaborations, arrangements and works for theatre and ballet.
Cheney's music has been commissioned and performed by The Southern Cross Soloists, The Australian Voices, Queensland Conservatorium Symphony Orchestra, Plexus, Syzygy, Sydney Antiphony, Melbourne Symphony Orchestra, Tasmanian Symphony Orchestra and the Australian Ballet amongst others