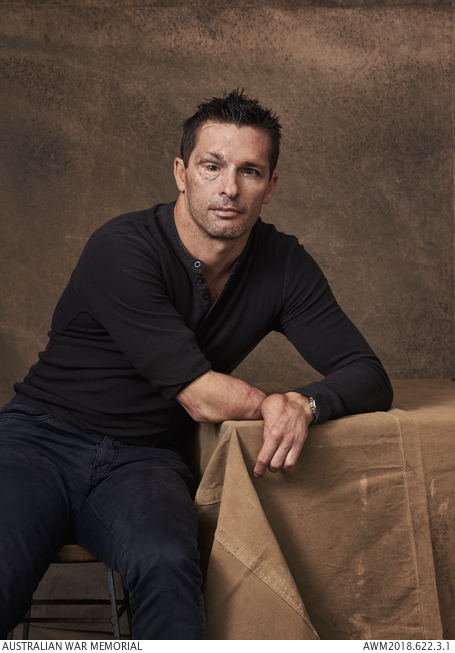 Michael's father was in the army so he spent a lot of his childhood until year 7 moving around Australia. He lived in Ipswich during high school until he joined the army as a Combat Engineer.
After 19.7 years in the army and going on tours to East Timor and Afghanistan, Michael was seriously wounded in October 2007. He was on patrol in the Chora District of Uruzgan Province, Afghanistan when he was responsible for rendering safe a Taliban-made IED. It detonated and blew him one metre back taking his right arm below the elbow, his right eye and part of his left hand. "It was a quite a day at the office, " he recounts.
The day started the night before, as Michael describes. They had an orders group and it was the most tranquil moment there, lying on his back looking at the night sky. In the darkness he could make out the shape of the mountain and the chinook that came through the night sky bringing in more troops. Michael recounts that it was very peaceful with mates and colleagues. That night they all slept and the next morning, they carried a lot of packs and heavy equipment and did a patrol in the Chora District when an order that came through to render an IED (improvised explosive device) safe.
Michael's Last Seen image are the moments before and after of him detonating the IED on an autumn afternoon about 1pm in October. Michael was on his stomach in his camouflage uniform on the rocks in a bridge position facing towards a road. As you look at the road, there was bush and greenery and on left there was a hut with his No.2. Michael describes this scene as peaceful and in front of him was the IED he had to detonate. Then it just turned black, dirty and bloody. There followed the burning sensation that he could smell, the dirt and dust and he could hear his mates and the chopper. He was in a dirt road with a huge mountain behind him and the creek that he crossed to detonate the IED. The colours were brown and green. The road was one colour of brown and the IED was another shade of brown. The rocks were black and brown. The only other colours he remembers was his equipment used to help detect the bomb; a mine prodder, straw and a paint brush. The mine prodder was green with a black tip, the straw was red and white striped and the paintbrush was silver and black with a red handle.
After the explosion, Michael came to and he didn't understand the extent of his injuries. His colleague came over to him keeping his head together while they waited for 45 minutes for the medics to arrive. During that time he had no morphine and went in and out of consciousness. He came to as the chopper landed.
Having lost one eye, his other eye is tested every year. Michael wears glasses as his sight fades in and out. He has very blurred vision and cannot make out his children playing on a football field. Today Michael is an Occupational Therapist helping people get back to work after they have suffered physical and psychological injuries.
Michael is also an endurance athlete. He is an Ambassador for the Veteran Charity "Soldier On" and was a finalist in the 2017 Queensland Australian of the Year awards. Michael won three gold and two silver medals at the Toronto Invictus Games in 2017.
Artist
Kym Hart
Kym Hart was born in 1963 in Broken Hill and is the second eldest son of Pro and Raylee Hart.
Having an internationally recognised artist for a father was a real head start for Kym, with Pro's incredible ability to teach and the influence of the multi-million-dollar art collection adorning the walls of the family home. Kym also had the opportunity to meet and work with many famous artists.
Kym started painting at a very early age, mainly in Broken Hill, enjoying the everchanging landscape with the heavy industrial influence of the mines and the tranquillity of the Darling River system, adjoining lakes and billabongs which are prominent in many of Kym's paintings.
Kym has travelled widely both within Australia and overseas and has painted in a number of countries including Egypt, Japan, Saudi Arabia and Hawaii but believed that the landscape around his home town of Broken Hill provided the most inspiration as it is alive with history and vivid colours. And from this inspirational platform, he paints a vast amount of subject matter and with his ability to paint in so many styles and mediums, this has won him acceptance in many collections the world over.
Kym moved to Queensland in the late 90's and has three grown up sons Samuel, Zachary and Joshua. Kym has continued to have great success with his style of an intriguing mix of fantasy, surrealism and realism. His paintings are in many private collections throughout Australia and overseas.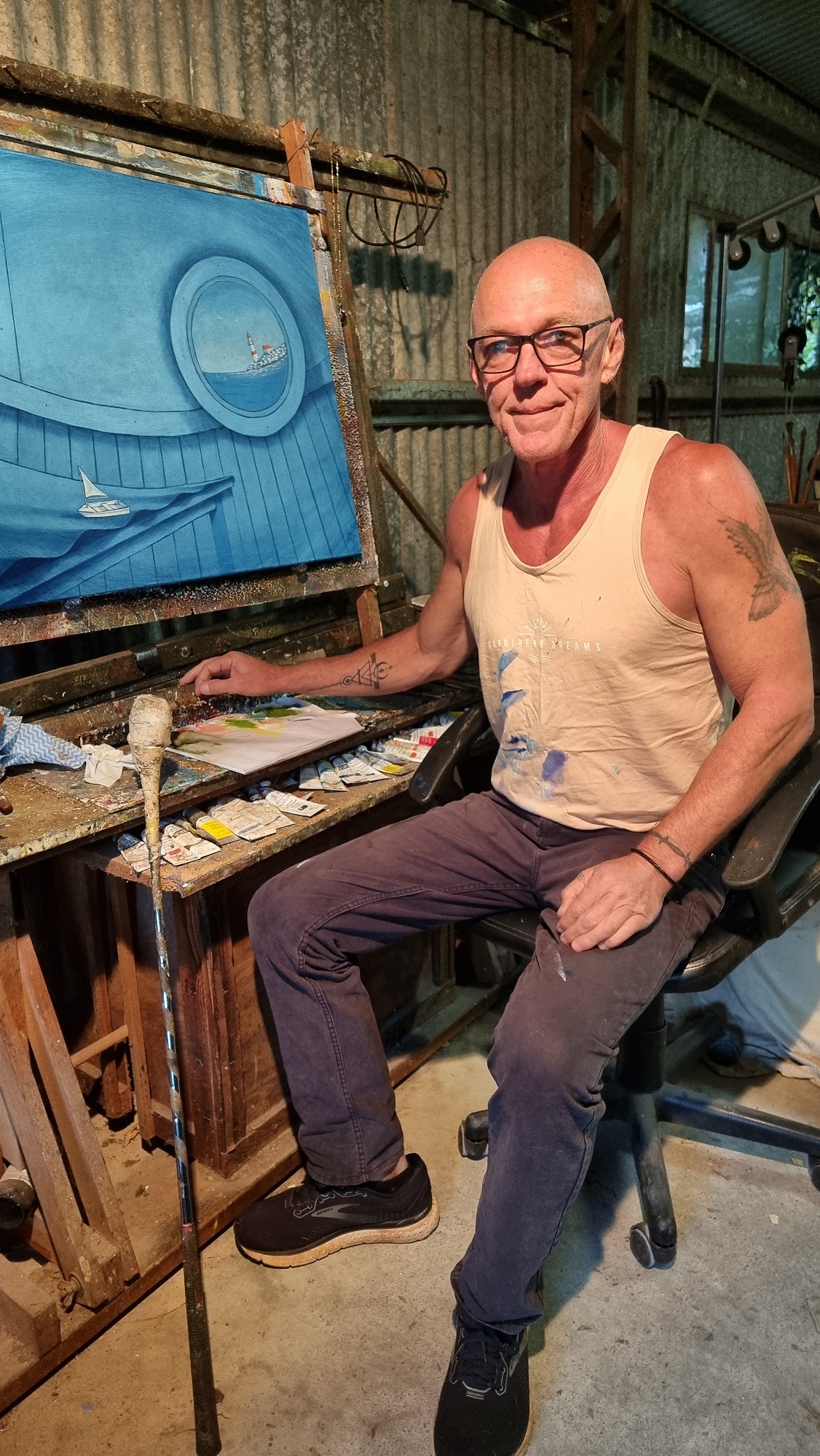 Composer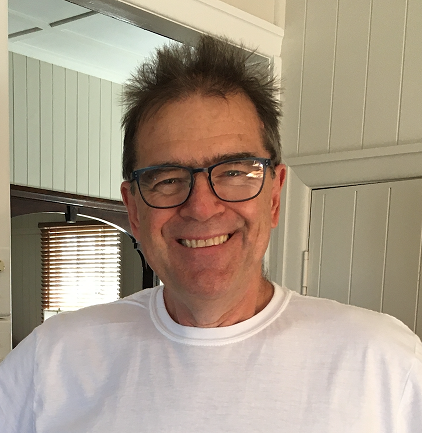 Ralph Hultgren AM
PhD (GU), MA (QUT), BA (UQ)
Ralph Hultgren is currently the Artistic Director of the Australian International Music Festival – Sydney. He is a freelance teacher, composer and conductor having held tenured positions at Queensland Conservatorium Griffith University and the Queensland University of Technology, where he lectured in Composition, Conducting, Music Education and Instrumental Music Pedagogy.
Dr Hultgren has been invested into the Order of Australia as a Member in the General Division (AM). This esteemed national honour sits alongside his professional awards that include being Patron of the Maryborough Music Conference, becoming a recipient of the Midwest Clinic – Chicago, International Award, and was awarded the Australian Band and Orchestra Directors' Association's Citation of Excellence, located along with Life Membership in ABODA.
Dr Hultgren is a member of the World Association for Symphonic Bands and Ensembles, a full writer member of the Australasian Performing Right Association and the Australasian Mechanical Copyright Owners Society. His compositional output ranges from educational and amateur performing groups to the professional studio and stage, and his conducting credits are equally broad. He continues to conduct, by invitation, across Australia, the Asia Pacific region and North America. Dr Hultgren enjoys annoying the members of his church, and loves to read to and play trains with his grandchildren.