When Stephanie Agnew was 18, her mother was diagnosed with Cone-Rod Dystrophy, a hereditary disease that affects the cells in the retina and can lead to blindness. One year later, Stephanie found that she also had the condition. By the time Stephanie was 28, almost all of her vision had disappeared.
Now Stephanie's vision is limited to light and dark shades, however, this hasn't stopped her from reaching many significant milestones. In 2018, Stephanie married police officer, Rob Campbell in a unique and meaningful ceremony. The couple requested all of the guests wear blindfolds throughout the ceremony, so that they could experience the moment the same way as the bride.
Stephanie's wedding was featured in several media outlets such as Channel 9, New Idea Magazine and Daily Mail Australia.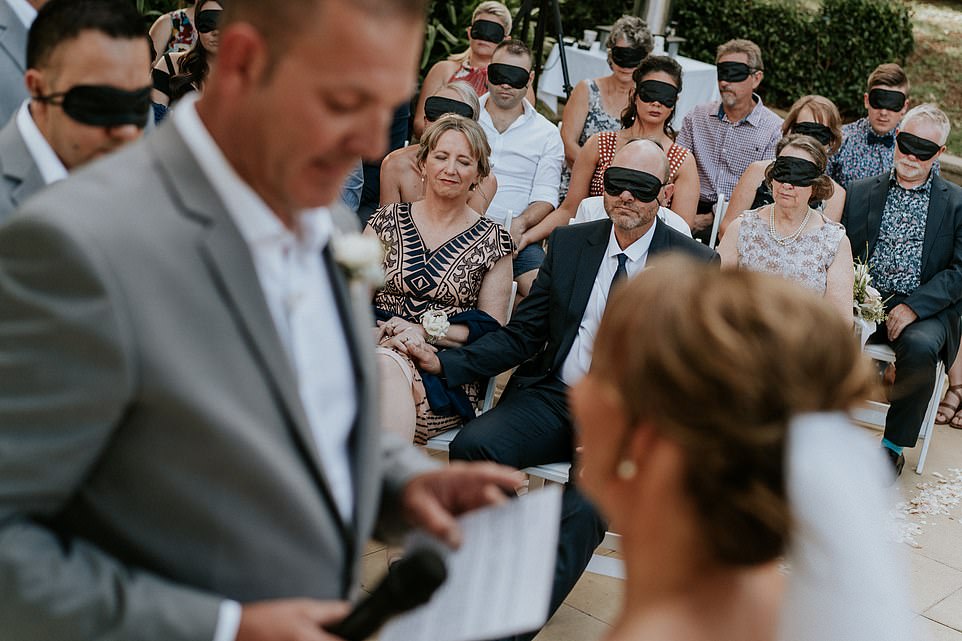 Now, Stephanie works as an ambassador for Guide Dogs Victoria and champions for disability awareness and rights. All of Stephanie's accomplishments and projects are documented on her Facebook page Rocky and Me. The page is named after Stephanie's guide dog Rocky who has provided her with the independence and confidence she now has to kick all of her professional and personal goals.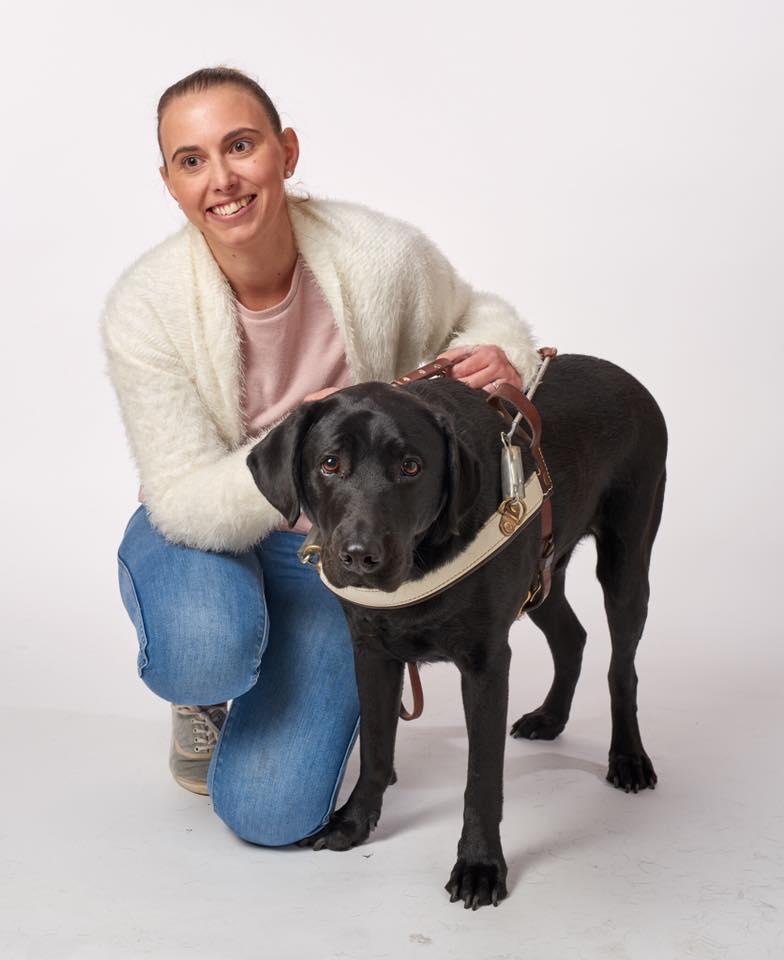 Prior to losing most of her sight, Stephanie remembers one particular day, where she watched her toddler nephew and her dog, happily playing together. Stephanie will never forget the way her nephew's small hands mirrored her dog's paws, and for this reason, has chosen this memory as her Last Seen. To show this memory, Stephanie has been partnered with Last Seen artist Claudia Greathead.