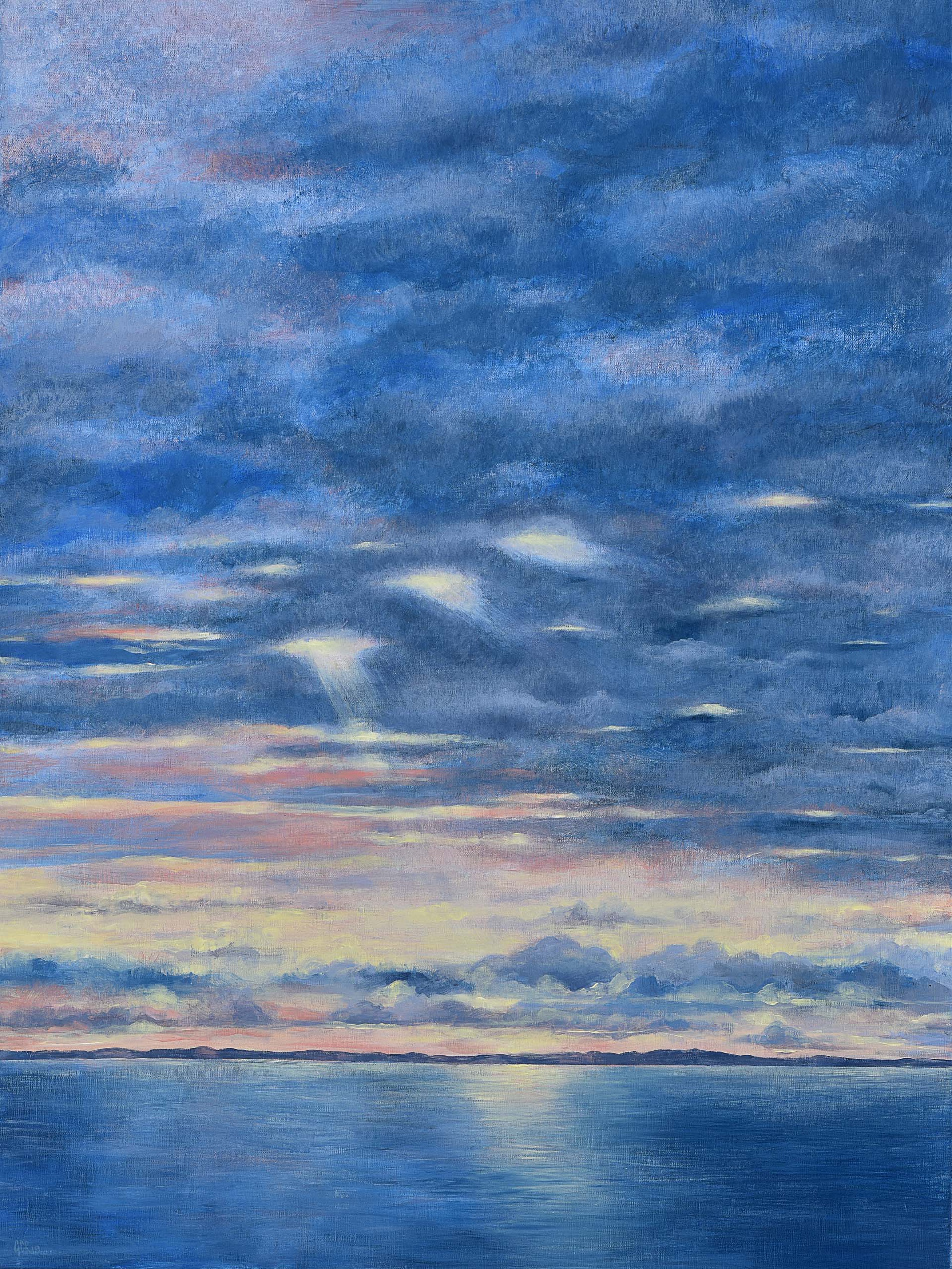 Cheryl has faced a number of major crises in her life, but none
quite as terrifying as the prospect of losing her sight. Aged 43, a machinery accident on her farm left Cheryl severely disabled, suffering from seizures and her independence was taken away. In 2013 her vision dramatically worsened and she went completely blind in her right eye, within 36 hours. Her left eye was also at risk and she was diagnosed with an extremely rare disease, MOG-antibody-positive optic neuritis by QEI Clinic's Dr Anthony Pane.
Cheryl's Last Seen is of the sunrise over the Redcliffe Peninsula that she sees every morning from her bed, and she thanks Dr Anthony Pane each day that she is able to experience the beauty of it. Her Last Seen was painted by artist Gail Rutherford who is her dear friend and carer.
Gail Rutherford
Gail Rutherford will tell you she is a former designer and teacher, who has drawn throughout her professional life. Painting has happened along the way, particularly influenced by her many years at the Queensland College of Art and consequent association with her students and colleagues. Staff shows and other group collaborations were frequent, if somewhat informal.
Being a student in the early sixties provided invaluable and lasting influences from the likes of Roy Churcher, Neville Matthews and Melville Haysom.
Now in her seventies, retirement has brought the freedom of her "head in the clouds" period, a never-ending obsession with the spectacular shows of nature available from the Moreton Bay location she calls home. Having no ambition to rival the lens of a camera, her landscapes show an urge to capture light and lure the viewer into layers of colour, texture and intuitive discovery.