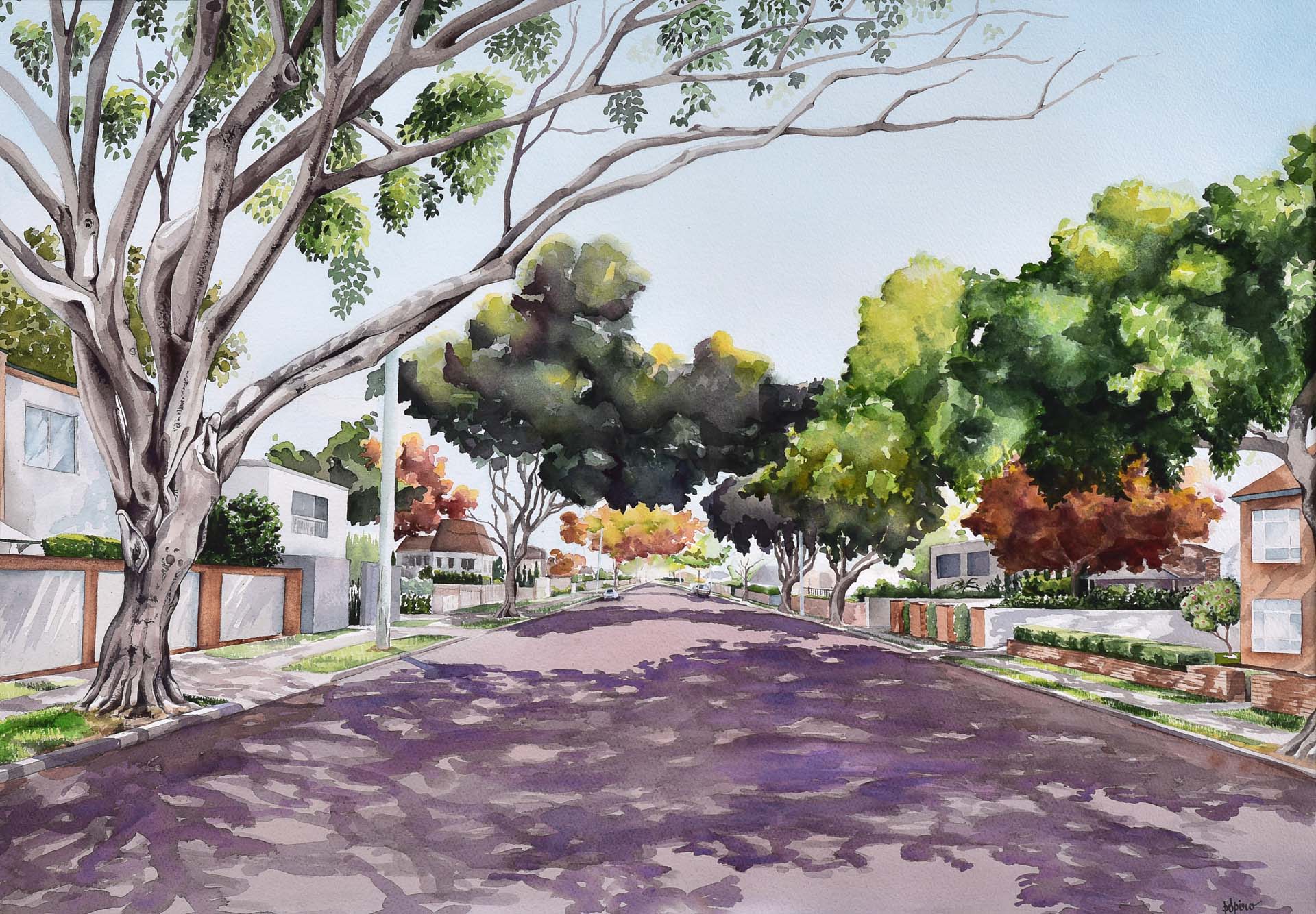 In 2005, at the age of 24, Lisa Cox was rushed to hospital after she collapsed at Melbourne Airport. Tests and scans revealed a significant bleed in her brain caused by a rare strain of the streptococcus-A virus, which resulted in her internal organs shutting down, one by one. She spent three weeks in a coma and two months on life support. Lisa's extremities had turned gangrenous, and despite initial concerns that she could lose both legs and one arm, surgeons amputated nine fingertips, all of her toes and one leg. The permanent damage to her brain has affected Lisa's speech and memory, left her 25% blind, epileptic and frequently fatigued.
Lisa's most dearly held significant visual memory is a street with overarching trees in Melbourne. Her home was a 200m walk to the tram, and while she hated the daily walk in the sun, wind or rain, she would now do anything to be able to walk down the street and see those trees the way she used to. Lisa was partnered with artist Pip Spiro.
Pip Spiro
Pip Spiro is a Brisbane-based artist known for her vivid, large scale botanical and still life paintings. Inspired by her natural surrounds and a quintessential Queensland upbringing spent embracing the outdoors, Pip's aim is to make art that gives space for a simple appreciation of and connection with beauty. Following a degree in Business Management from the University of Queensland and working in advertising agencies in Brisbane and London, Pip began her pursuit of watercolour and art-making in 2011.
Since then, her practice and following have continued to evolve and her work has been a part of group exhibitions in Brisbane and Sydney. In addition to this, much of her practice is committed to commissions from corporate, government and private entities, with her work now held in collections across Australia and the world.