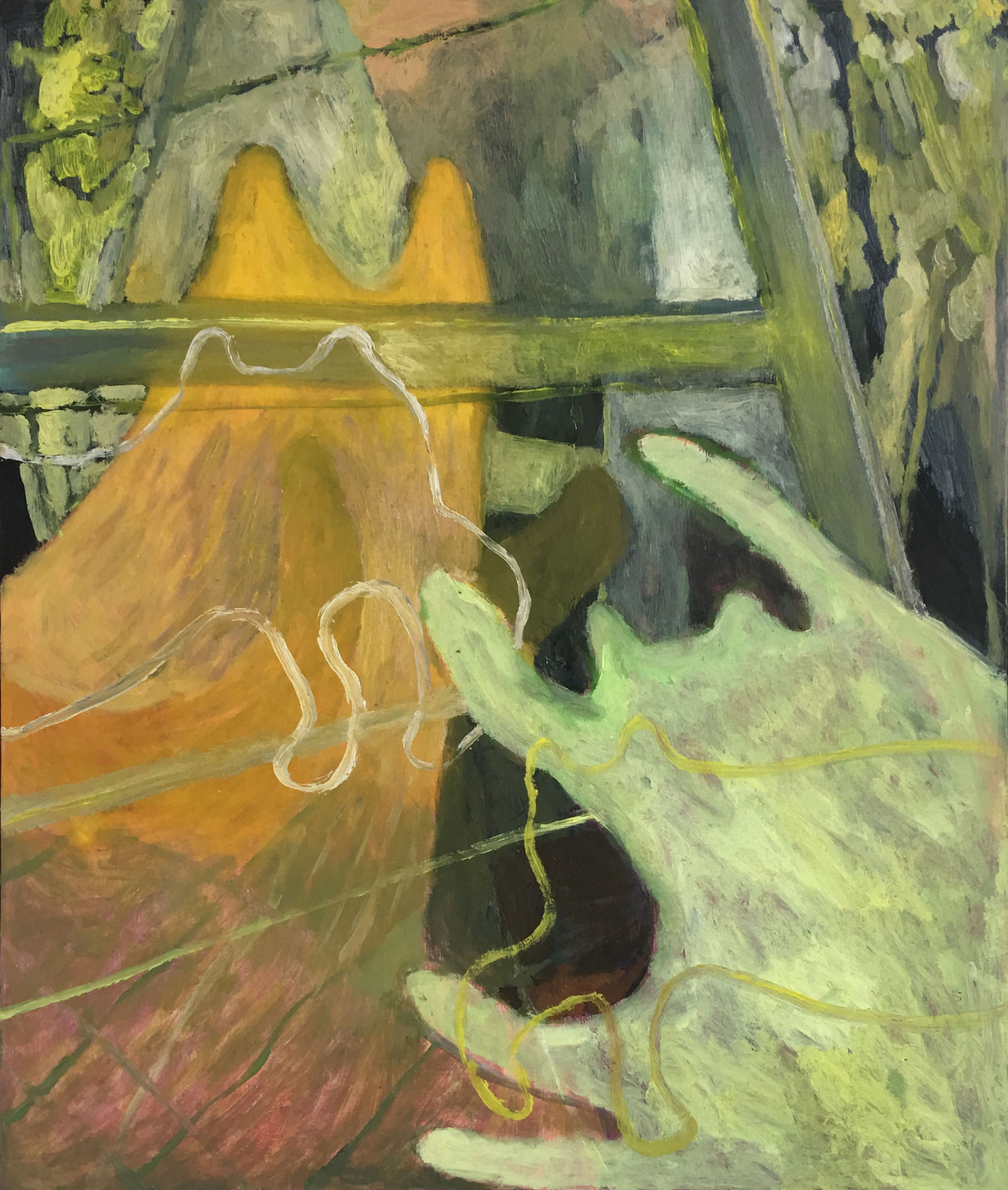 When Stephanie was 18, her mother discovered she had Cone-Rod Dystrophy, an inherited condition leading to blindness. At age 19, Stephanie was also diagnosed with the condition, and by the time she was 28 almost all her vision had gone. In 2018, Stephanie married the love of her life, Rob Campbell, in a unique ceremony. The couple had their guests wear blindfolds so they could experience the wedding the same as the bride.
Stephanie's most dearly held significant visual memory is of her toddler nephew and her dog, joyfully playing together through the glass door at her home. Her nephew's tiny hands mirroring her puppy dog's paws is a lasting and poignant image for Stephanie. Steph was partnered with artist Claudia Greathead.
Claudia Greathead
Painterly enigmas and strange narratives characterise Claudia Greathead's imagery, which has emerged from old and recent family photographs, travel, and her singular journey. Her paintings speak to the mysteries of family, nature, and animals, and she describes paint as the way in which she has always negotiated her way. "I'm a bit of a black sheep and I've used painting, since I was a little girl, as a way of dealing with that."
In her paintings, elaborately-robed figures stand in dark interior spaces, flowers erupt from a vase, thick paint morphs from figures to flowers, a girl sleeps beside a bridge, and a draped candelabra glows beneath a full moon. In these works, paint and its speculative possibilities are endless.
A graduate of Queensland College of Art in 2014, Greathead has been a finalist in the Churchie National Emerging Art Prize (2015, 2014), reached the semi-final of the Doug Moran National Portrait Prize (2016), and has established a significant presence in the Brisbane Artist Run Initiative scene.