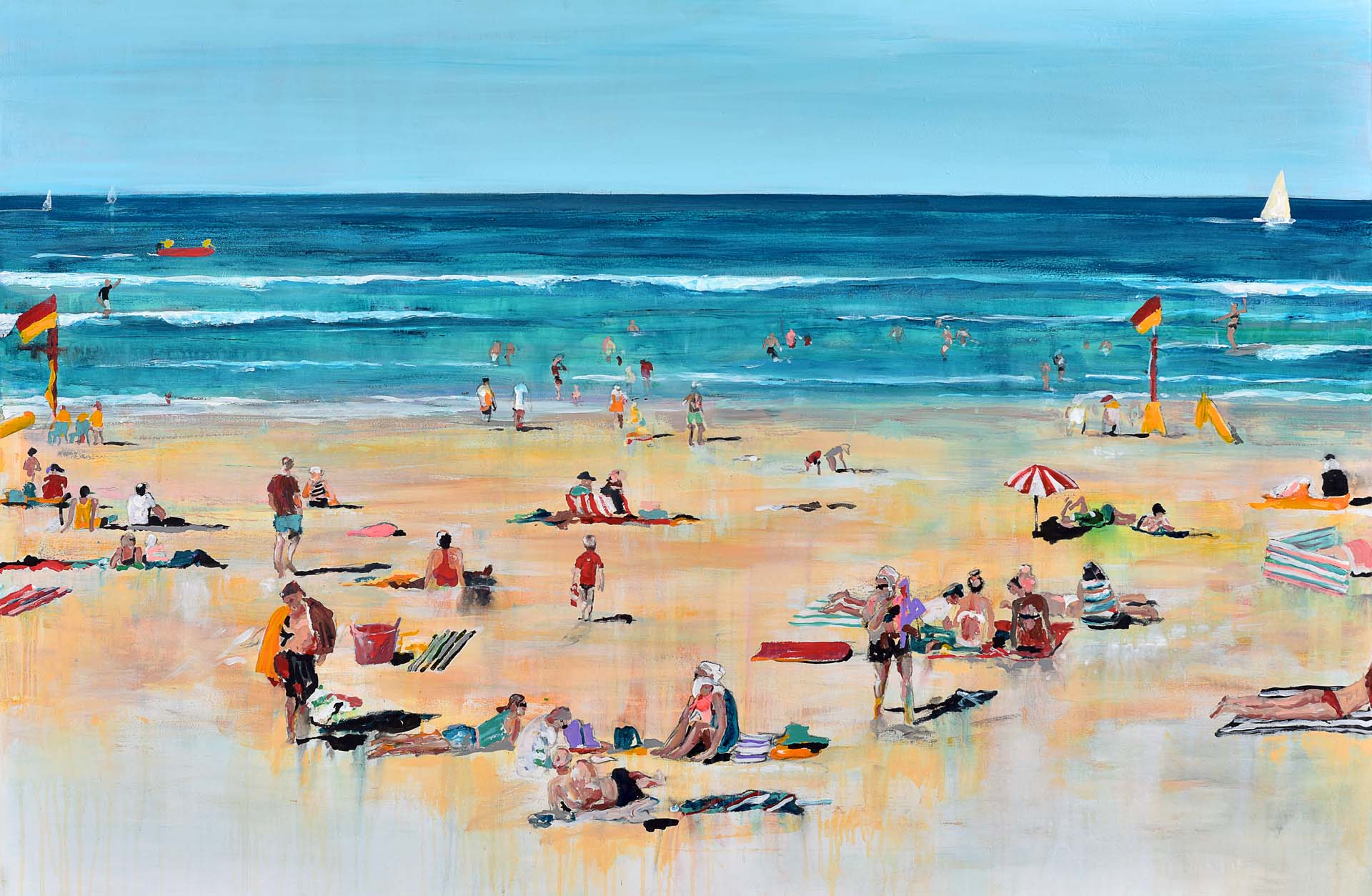 Oscar is now aged nine, who by the age of five, had endured over 15 operations to control his congenital glaucoma. After the surgeries, Oscar was petrified to open his eyes for fear he couldn't see and it took him days to work up the courage. He would just sit with his head down, eyes closed and listen to the Disney Frozen movie on the TV over and over.
In 2016 Oscar finally started school and has loved it ever since. When Oscar has to travel during school time from the Gold Coast to Brisbane for an eye appointment, he always reminds QEI Clinic, Dr Mark Chiang that he is, "interrupting his education!" In 2018, Oscar was sadly diagnosed with a cataract in his glaucoma affected eye. Oscar is currently on 10 eye drops a day to maintain his eye pressure. His cataract will have to worsen for him to have surgery which means Oscar will lose even more of his current sight.
Oscar's Last Seen is of Main Beach on the Gold Coast. He was four and had just been told by his Ophthalmologist, Dr Chiang that he could finally go the beach, something he had never been able to do for two years. For little Oscar the combination of sand, sun and sea might have caused issues with his sight. Straight after his Doctor's appointment, Oscar, his mum and one of his three brothers headed to Main Beach to build sand castles! Oscar was partnered with artist Adam Lester.
Adam Lester
Adam Lester's work comes from a need to make sense of cultural 'noise'. Travels in Greece and Asia, and an interlude in the hippy north of New South Wales, have laid the groundwork for this artist's penetrating perception of the contemporary milieu. Steering a course between the political and the aesthetic, Lester appropriates from the plethora of sensorium generated by the metropolis. Dualities have always fascinated him, and his titles often hint at contradictory interpretations. Pictorially, words function both as form and meaning, creating a kind of frisson between an image's layers. Vibrant colours and iconic signs often jostle uneasily together to produce highly kinetic surfaces.
Employing a stylistic vocabulary inherited from ready-made and pop art forms, Lester juxtaposes graphic art modes and gestural marks. He brings his face-off between high art and everyday culture to edgy resolution.
Lester completed his Bachelor of Visual Arts degree in 2002, although his participation in group exhibitions in Greece and northern New South Wales predates his formal training by several years. He continues with regular group and solo shows. Since graduation, Lester has taken first prize in the Bentley Art Prize, twice been highly commended in the Southern Cross Art Prize, and twice selected for inclusion in the Churchie Emerging Art Prize exhibition. His work is held in Australian public collections, including Artbank and Parliament House Art Collection, Canberra, as well in a number private collections in Australia and overseas.